Driving License : Part 2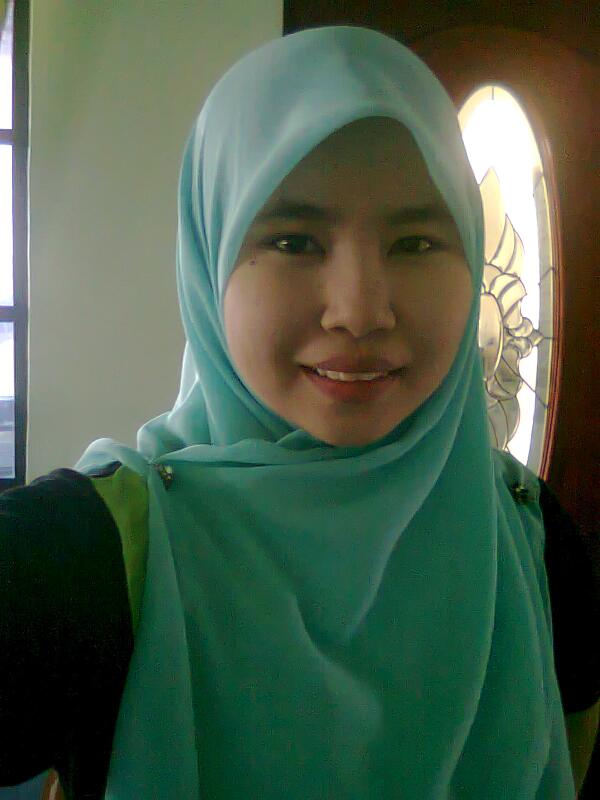 kau tengok muke aku bersemangat x nak pergi memandu tu. hahahahahahahaha :p
Hai ! Assalamualaikum.
today sambung cite pasal guwa punya kelas memandu ea. haha. sumpah stress gile :p
but before that i wanna say :
happy birthday to my beloved kanda alif afnan b. ahmad ! me love u sososososososososo much ! :*
gambar? no gambar2 la. gambar die aq sorg je boley tengok. hehe :p
nanti kalau dah tayang2 nie dah xspecial. sume org tgok. haha
okay. let's move to the main topic.
guwa dah dapat lesen L ! tengok nie !
tengok tu ! muke kemain bersih suci murni. haha ! muke form 1 sungguh ! tembam nak mati !
aku xtau mane aku campak gambar aku banyak2. dah xjumpe aku cabut je gambar nie dari fail profil pelajar tu. haha. janji ade. bende memang lupe gile nak gi amek gambar. ni la jadinya. hehe
aq baru dua kali je belajar bawak kete nie. masa first day tu ok la jugak. gi jalan2 kat area2 nyalas sana. senang gile weyh ! jalan straight je kan. xde traffic light pe sume. pastu lengang je. rase macam dah pro sangat bawak kete mase tu. hehe
pastu 2nd day hari ni la. nasib baik shasha ade skali. ade la jugak teman kan. banyak la cite pasal lame xjumpe. pastu ramai sangat budak sharodz aq jumpe. dan diorg pun cam aku sebab aku nie member denin. wahh.. top sangat ke aku kat sana? haha. pastu jumpa syamer sekali. budak sekolah rendah gua. memang aku rase harini paling ramai la aku jumpe budak2 yg aku kenal kan. selalu sensorang je. sedih ! T_T
pastu memule shasha yg pergi dulu. aku dah dedau. aq kalau boley nak dulu senanye. sebab takut kalau pakcik tu dah tension ke kan ajau dak shasha tu kang aq pulak yg kena jugak. kalau aku dulu selamat sikit kot. KOT la..
dah duduk tunggu shasha tu borak2 dengan syamer jap. okay xborak. die je yg tanye macam2.aku jawab sepatah je. pastu senyap. aku pulak macam bangang sangat boleh tetibe jadi pekak nau. sampai 2,3 kali aq soh di ulang. haha. ntah pe hal ntah. wat segan je
pastu dah lama sikit tu shasha pun sampai. pastu tukar turn la pulak kan. aku naik kete je tengok cik bahran tu dah urut2 kepala. sakit kepala kot ajau dak shasha. haha. aku dah risau. habis le aku. dahle baru first time nak try jalan jasin yang kemain sesak banyak kete tu. tapi aku wat relex jela. dah siap2 sume tu. okay jalan.
aku nak undur pun kemain masalah lagi. stereng kemain berat ! babun betul nak pedajal aku. arie tu ok je aku rase. pastu dah jalan jauh sikit tu asyik kene bebel je. padahal aku rase xdela besar sangat salah aku tu. pehh die punye bebel kemain ! aq yang jadi tension. pastu bawak pun dah xde feel dah. kelam kabut je aku rase.
paling masalah time traffic light dengan roundabout. ya allah ! fobia gile aku. traffic light tu un nak pedajal aku aku rase. asal aku lalu je die nakmerah. babun betul ! pastu berenti terlebih garisan. haha.kene bebel lagi. pastu aku boleh pulak xperasan lampu tu dah hijau. nak jalan balik pun macam sangkut2. okay. malang sangat aku harini.
paling segan la. time roundabout. babun tol enjin boley tetibe mati. dah le kete kat belakang kemain panjang beratur. haha. kesian diorg. aq yg wat jam. yg cik bahran kat sebelah nak membebel je. aq dah tengah dedau. memang xde keberanian langsung nak lalu roundabout tu. dah le banyak kete. wuuuu.. sheram kay !
aq dahle xpena bawak kete. pernah pun mase lalu jalan senang tu je. pastu dah lupe segala. tukar gear pun masalah. haha. bile ingat balik memang kelakar la. mesti cik bahran tension sangat ajar aku. bak kata die pun
"aduh. sakit jantung acik macam ni la. kan acik da ajar basic die...bla..bla..bla.."
aku punya la rase nak keluar sangat time tu. bile dah sampai ssdc tu balik bahagia aku tau. sekali rupanya kene pusing lagi 1 round. okay. memang lagi teruk aku bawak dari yg 1st round. dan yg pastinya lagi banyak bebelan yg keluar dari mulut cik bahran
"awak bawak laju sangat nie"
"kan acik dah cakap sekolah bwak 30 je. tengok awak xjage. nie kalau ujian ni gagal serta-merta"
*time berenti pastu nak jalan
"eh jalan le. awak dah xnak jalan ke pe?"
"tekan minyak wa. ni naik bukit nie"
"ni turun bukit ni wa. buat pe awak gi tekan minyak lagi"
"tengok awak dah makan lorong orang. kenapa la awak ni suka sangat bawak ke tengah"
"tekan klas wa. kenapa la awak xjage klas"
"brek tu jage. tengok saya yg tolong tekankan brek tuk awak"
dan banyak lagi.... T_T
dah die membebel. mana le aq nak fokus bawak kete kan. pehh. rase nak menangis je. nasib baik aku ni brutal tau. sabar jela. aduhh.. fobia aku nak bawak kete lagi kat jasin tu. tunggu la lagi 2,3 minggu ke baru aq sambung balik. haisshh. tension betul
pastu dah selesai 2nd round tu cepat2 aq pergi kat shasha balik. kaki kiri aku dah kemain lenguh aq rase. macam nak kejang pun ade. okay lorat nau x. lenguh je. sumpah lenguh sangat. pastu dah sampai kat shasha tu kemain aq meluahkan perasaan lagi. rupe-rupenye die pun senasib dengan aku. kemain lorat kitorg bercerita kay. makcik sebelum aku pun senyum je. aq buat bodoh jela
dah bercerita gelak2 kemain. pastu cik bahran datang due2 senyap.
pastu balik dak shasha da tolak2 aq soh duk depan hawaw tol. duduk jela kan. lagipun aq memang nak cepat balik.
pastu aku terpikir betulla abg aq cakap yg cik bahran garang. sebelum nie bile abg aq cakap mcam tu aq kemain menidakkan lagi. now. baru aq rase sendiri. haha. nasib la.
okay. done with part 2. next time kalau ade masa kita sambung part 3 pulak ye. papai. xoxo
dapat naik lamborghini dengan taeyang nie pun masyuk gak. haha.
*in your dream la azwa :p
Older Post | Newer Post