MY 60-post
Assalamualaikum...haii..seriously aq tengah bosan sekarang..bukak twitter macam xdew yang menarik..facebook lagy la membosankan..youtube da xtau nak tengok apew..macam semua pasal kpop aq da tengok jew..hehe..and now aq xtau apew aim aq tulis post niey..so xkisahla kan kalau korang xnak bace..just aq nak mengarut jew kali niey..hehe..btw,niey post aq yang ke 60..wow..aq xsangke..napew sikit sangat..haha..orang lain maybe da beratus kowt..aq baru 60.. XD
so semalam (3dec) befday my sayang..bukan my boyfiee tapy my most obvious super duper cute friend and also our beloved maknae..haha..Adenin Syuhada bt.Abas..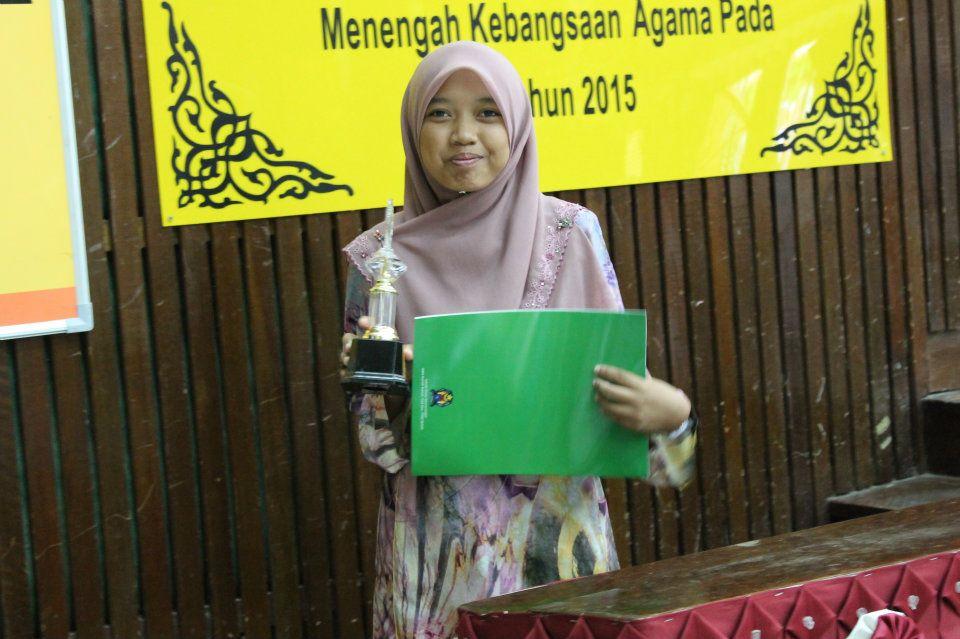 comel kan die?haha *evil laugh*
happy birthday den ! may god bless you and hope our friendship will remains forever..till jannah..insyallah..XD btw , sory curik pic ko..xpewla..ko da biasa kan..haha..gambar tu mase die dapat anugerah cemerlang PMR..well..diew memang cemerlang punn..aq jew yang masih xboley nak sampai tahap cemerlang macam diew..manew xnyee kalau markah aq lagy tinggi dari die bukan men marah lagy..soo aq yang baik haty niey pun bagy la diew markah tinggi2 ckit..haha..btw,aq still simpan lagy hadiah yang kau bagy aq tuuu..yewla xkan aq nak buang pulak kan..haaa.teringat balik mase ko nak bagy tuu..kelakar..bukan men malu-malu kambing lagy..haha..
comel kan kitorang..ngeee..
..................................................................................
wow..mata diew memang mengancam ! XD
ok..next story..yang niey memang baru aq betul2 punya mengarut..aq just nak cakap yang aq rase cinta aq macam mengalir perlahan-lahan kepada big bang..dan ianya turut perlahan-lahan semakin meninggalkan dan melupakan beast..hah..kan betul aq ngarot!
tapy betul la..aq asyik layan bigbang jew sekarang..beast macam xdew function..lagypun da lamew xdengar cerita dari diorang kan..padan la muke..sape suruh menghilangkan diri..even mase launch solo yoseob tu pun xdew la gempak mane..macam sekejap je..pastu macam da xdew papew da..
mianhae beast..sorry yoseob..
n sekarang aq sudah jatuh cinta sama itu semua member bigbang maaa..the most is t.o.p la..tapi sekarang macam xsangat la dengan top tu..sekarang aq macam lebih cenderung dengan taeyang..haha..
haha..omeyyyy..aq suke yang lain jugak..macam GD,seungri n daesung..tapi GD den punya,seungri Eyka punya..n daesung..ntahla..macam adew la jugak tapy xsangat la..dulu yew..memang gilew sebab diew suke buat lawak..now..lepas accident tu kan diew da macam kurang sikit..muke diew pun jelas menunjukkan yang diew still sedih lagy..sian diew..takpe..vip will always be by your side..
yang taeyang niey pulak ntah nape la tetibe boley sangkut ngan diew pulak..lepas tengok mv solo diew aq straight...wahh..hehe..aq suke tengok diew dalam mv i need a girl..comell..muke gatal..haha..tapi maybe aq sangkut kat diew sebab first diew terer main piano..aq memang suke laki yang terer main piano niey..orang laki yang suke main piano niey jiwa diew lembut..haha..betul kew ?bagy aq la..
mv wedding dress..sedih mv niey..sian abe taeyang saye..n aq adew tengok gark diew piano battle dengan sapew ntah..wahhh..hebat..hehe..second,aq suke dance diew..sangat cooll..main dancer la katekan..third,senyuman diew + eye smile diew tuuu..woooo..comelllllllll..
haha..ok fine aq cop taeyang dengan top ! muktamad ! hehe..fourth,sebab diew xpena kapel..n diew xrety pun nak kapel2 or ngorat2 niey..sebab tu la diew adew lagu i need a girl...sangat padan la dengan diew yang sangat memerlukan girlfriend..dalam member bigbang just diew sorang jew yang xperna kapel..it's okay..i'll be your future girlfriend..haha..fifth..sebab diew sangat laaaaaaaaaaa humble dan sangat menepati mase..everytime kalau bigbang adew ape2 show kew,practice ke..diew la orang first yang akan datang..xmacam t.o.p..diew tu forever late...sampai naik flight pun asyik muke diew jew yang lambat..aduishh..top..top..kompem nanty kalau aq date ngan diew, diew sangat lambat sampai n aq terpakse menunggu cam tunggul..haha..*merepek lagi* tapi satu je yang aq xsuke pade taeyang..diew suke tunjuk body diew n kenkadang adew pic tu yang penuhh tatoo at badan diew..isshhh..xsuke..
pinky bingu top ! *takut tengok mate diew*
emmm..so that's all for today post..so kesimpulannye post niey ditulis hanya untuk memperkenalkan boyfiee baru jee..hehehe..k la..bye..
Older Post | Newer Post