Bonjour!
Tagboard
My Melody
<
Kenangan Dulo-Dolu'
Visit dem'
Twitter
The Mastermind
Basecode:
Lurve
Editor:
Nana
Euphemia
Other:
❖
❖
❖
Hansel and Gretel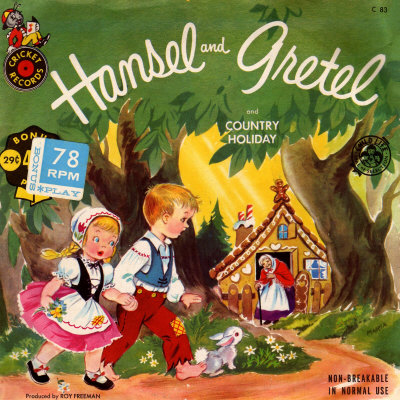 Assalamualaikum..korang pernah baca pasal cerita Hansel and Gretel tu?ala yang pasal 2 orang budak yang msuk hutan pastu jumpa rumah yang penuh coklat and gula-gula tu..okay nak tawu napew aq tetiba citew pasal tu?sebenarnya..arie rabu yang lepas aq join drama competition sempena english week..okay sebelum kita bercerita dengan lebih panjang..meyh sini aq share detail pasal drama kitorang tu..:D//storyline maybe xsama sebab nak sesuaikan dengan keadaan semasa..
Date : 27 Feb 2013
Time : During Koku
Place : ASPURA Dining Hall
Cast : Hansel (Syamin) , Gretel (me) , Stepfather/Edward (Nadzim) , Witch (Shida) , Narrator (Adenin)
okay jom sambung story..actually kitorang punya preaparation sume last minit..budak class lain sume dah praktis dari hari isnin tu..kitorang lepas waktu rehat tu baru la nak create dialog,jalan cerita n segala bagai..nasib baik sempat n suma berjalan lancar..tapi adew la jugak yang slang nyew..tergelak la ,salah dialog la..haha..okay so,niey jalan cerita kitorang..//aq translate kan bab xingat sangat yang english nyew..:D
okay..Hansel and Gretel niey tinggal dengan bapak tiri diorang,Edward..Hansel selalu kene marah sebab diew malas belajar..Edwar tegur diew tapi Hansel marah-marah n keluar dari rumah tu..Bagi Hansel,Edward tu just bapak tiri jew n diew xlayak nak tegur or marah-marah Hansel..masew Hansel nak blah tu..GRetel pun ikut la diew..
sampai kat hutan kitorang da sesat..Gretel ajak Hansel balik tapi hansel xnak..tetibe Gretel jatuh sebab kaki diew berdarah(konon-konon jewla..padahal xpun)..hansel pun tolonglah lapkan darah tu (time tu audiens sume dah bising cakap kitorang niey sweet..ok malu..=..=)..pastu kitorang teruskan perjalanan..then,kitorang sampai kat satu rumah yang konon-konon depan kitorang adew rumah coklat tu..kitorang amazed la tengok rumah yang unik tu..suddenly,witch tegur kitorang dari belakang..n diew ajak kitorang masuk dalam rumah..next,diew hidangkan kitorang kek..Hansel bukan men pelahap lagi makan..lapar katanya..:P lepas kitorang makan kek tu kitorang pun pengsan..
disebabkan hari dah semakin gelap,Edward risau la tengok anak diew xbalik-balik..diew pun carik anak diew..sampai jew kat hutan tu tetiba diew terjumpa handkerchief Hansel yang tercicir masa Hansel tolong lapkan darah Gretel tu..Edward pun teruskan perjalanan..
at the same time,dalam rumah witch tu witch dah ikat kitorang n da ready nak masak kitorang..Hansel for dinner,Gretel for breakfast..tetiba Edward dengar suara kitorang jerit-jerit..n diew pun masuk dalam ruma tu straight gy tikam witch..n then diew bukakkan ikatan kitorang n suruh kitorang lari..tetiba witch datang dari belakang n tikam Edward..rupa-rupanya masa Edward tikam tu diew xmaty lagy..Hansel and Gretel pun jerit "daddy !"..Gretel amek Edward punya senjata tu and bunuh witch tu sampai diew mati..pastu Hansel pergi at Edward..time tu Gretel memang da nangis-nangis..Edward yang tengah nyawa-nyawa ikan tu bagi kata-kata terakhir at Hansel suruh Hansel jaga adik dia baik-baik..pastu Edward pun mati..
Moral of the story : We should not make decision just like Hansel does..Although it just our stepfather,we should have some respect to him because he has take a good care to us..:D
- THE END -
haha..the best memory ever..aq yang xpernah berlakon tetiba pulak masuk berlakon..jadi main character lagi..n lepas kesemua lapan group selesai wat persembahan,keputusan pun diumumkan..memang berdebar-debar la kan nak tunggu result tu..so here the winner
3rd runner up - 5EK1

2nd runner up - 5 BETA

1st runner up - 5IT2

and the winner is - 5 IBNU SINA which is our group..:D
okay memang bangga plus excited bila menang tu kan..last minute punya preparation kowt..alhamdulillah..berkat doa sume budak class aq kowt..hehe..memang bahagia la kan..thanks jugak pada teacher yang bagi kitorang kek tu..actually pagi tu masa kelas teacher,diew adew bagi kitorang kek sorang satu..diew bagi at sume kelas yang dia ajar..nasib baik..kalau x memang xmenjadi la story kitorang niey..time witch tu bagi kek tu..teacher da senyum-senyum sensorang..haha..
okay..cukup la sampai sini jew entry tok kali niey..rajin gilew x menaip panjang berjela niey..batery pun dah low..ok chow dulu..bye..assalamualaikum..
Older Post | Newer Post